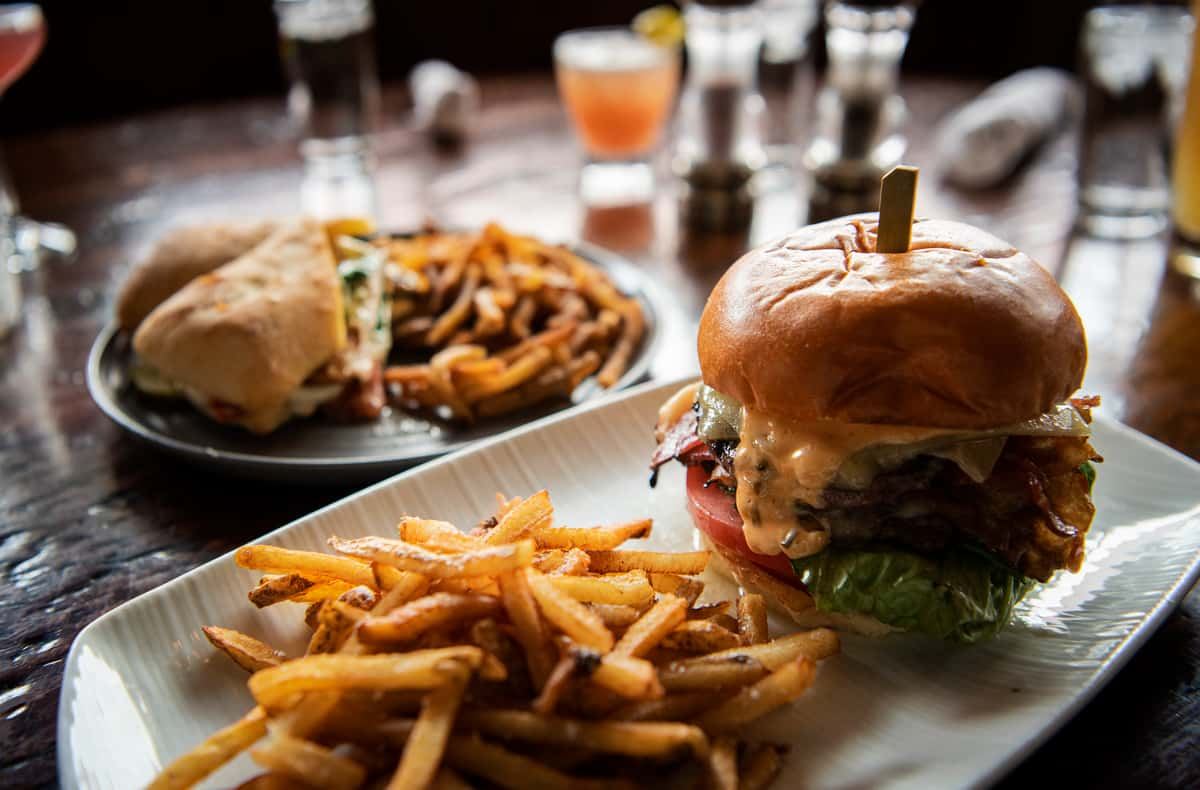 Our Restaurants
15 Walnut | South Hamilton, MA
15 Walnut was created to be a home away from home featuring cozy seating and comfort food with a little edge.
Alchemy Lynnfield | Lynnfield, MA
The inventive New American restaurant, which first opened in Gloucester years ago, returns to the North Shore at MarketStreet Lynnfield.
Cala's Restaurant | Manchester, MA
Cala's exudes local flavor with an ambiance that is "Cheers" casual. Regulars and newcomers are treated like family.
Hale Street Tavern | Beverly Farms, MA
A friendly neighborhood spot, Hale Street serves up superior comfort food, out-of-the-box sushi and fresh oysters.
Maggie's Farm | Middleton, MA
Maggie's Farm was designed with mingling in mind. The food is our own take on modern tavern fare, with generous portions and plenty of fresh, seasonal ingredients.
Minglewood Harborside | Gloucester, MA
Waterfront dining with an oversized deck and retractable glass walls that create an alfresco experience both inside and out. Fresh, local seafood, creative sushi and tavern favorites are complemented by refreshing cocktails. Live music every weekend.
Dire Wolf Tavern | Salem, MA
All I said was come on in… Dire Wolf Tavern was designed to be an inclusive space for all to gather in the heart of Salem. Guests can enjoy tavern favorites with a twist, paired with the creative, award-winning sushi fans have come to expect from 87 Washington Street. This warm, inviting tavern will serve a fast, casual weekday lunch as well as Sunday brunch.
The Spot | Georgetown, MA
The perfect Spot (pun intended) to watch the game, grab a drink with friends or dine with the whole family.